Cogmento CRM's in-built telephony feature brings your phone communication right to your browser, enabling a seamless and efficient communication experience.
Purchasing a Phone Number
Cogmento allows you to purchase a phone number within your country. Once you've done this, you can use the number to make and receive phone calls directly within your browser.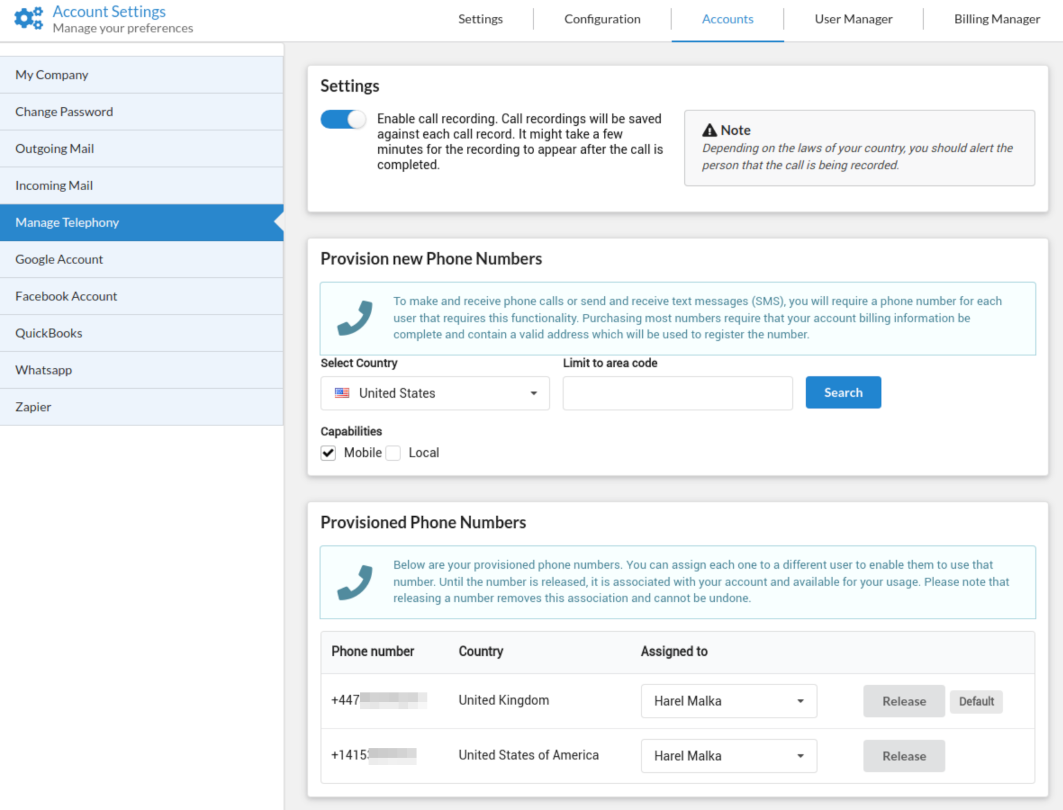 If you need more than one phone number, you can purchase multiple numbers. A selector appears at the top of the screen allowing you to choose your currently active number for outgoing calls.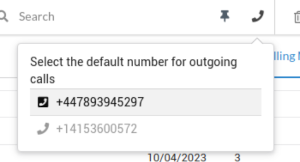 Making and Receiving Calls
Once your telephony setup is complete, you can call any contact with a valid phone number by clicking the phone number or the phone icon. If you have multiple numbers, the phone icon will let you select which number to use.
All calls can be recorded and saved against their respective records for future reference. Please note, call recordings may take a moment or two to become available after the call ends.
Sending SMS and Using in Campaigns
If you purchase a mobile number, you gain the additional ability to send SMS messages directly from the CRM. This capability also extends to your campaigns, allowing you to include SMS communication in your marketing strategy.
Charges and Telephony Balance
Phone calls and SMS messages incur charges per call or message. You can make calls and send SMS as long as you have a sufficient telephony balance. Your balance will update as you make more calls or send more messages, allowing you to track your usage and costs.
You can track the cost of each call made through the system. To do this, navigate to the Billing Manager, which is located under the Settings section of Cogmento CRM. Here, you can see a detailed breakdown of the cost for each call you've made, helping you manage your telephony expenses more effectively.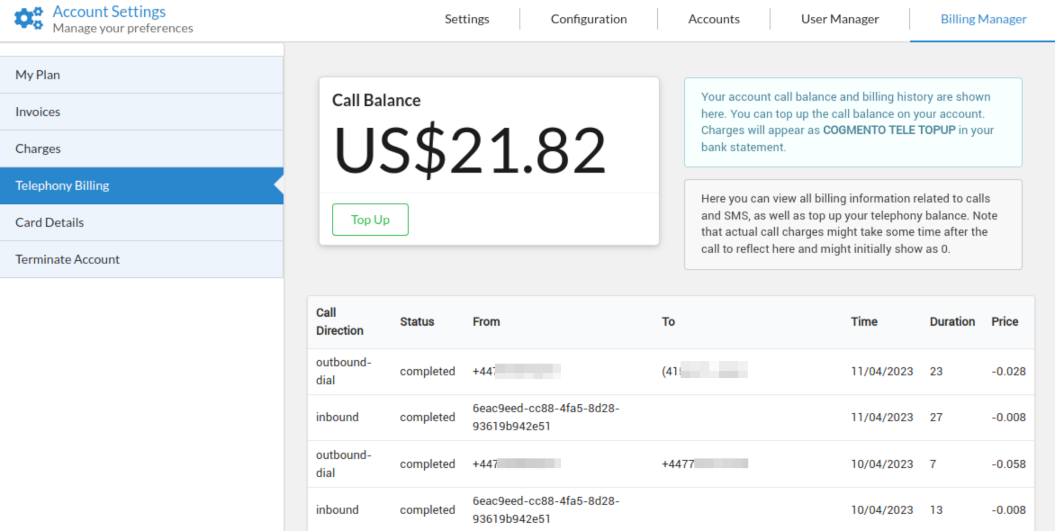 Telephony Indicator and Dial Pad
When you're using the telephony feature, an indicator at the top header of the screen shows the current status of the telephony system. When a call is active, a dial pad is available for you to use if you need to send any digits to the other participant during the call.